Message from President Grant Dennison at AGM held on 7th December 2020. 
What a year it has been, From bushfires in December to COVID 19 in February. With little time to digest the fallout from devastating fires that claimed 33 lives homes & millions of hectares along with the untold emotional toll.  Countless amounts of public amenities including schools and sporting facilities.
Then in January our first COVID 19 case detected with individuals, families and communities greatly affected and to this day still living under some restrictions.
But as is synonymous with most tragic events, Australians show great resilience to hardship and disaster.
I know looking forward as a club and community we will take priority in looking out for and caring for those in need especially on the eve of Christmas, notably a time for family and friends.
In regards to our club I know the lack of club life has affected some more than others.  The cancellation of the 2020 AFL Outer East Football Netball competition impacted so many. Looking forward we will do our best to help create the environment we love so much and help establish routine for all our members and supporters alike.
In saying that, thank you to all that turned out tonight it shows how passionate we are.
To all of our amazing sponsors who have dug deep to keep the club in a good financial position, we thank you.  Also Gold club members who contribute weekly we thank you.
To Armin Richter, what an amazing piece of history told in the publication of 'Where Hawks Fly'. We are blessed as a club and community to have a person of your ilk, so passionate.
Special recognition to Andrew Stockx for maintaining our financial records, and to Bonnie Munday for her support and successful Grant applications.
In finishing I am confident given any circumstances going forward we will prosper being a group of like minded individuals passionate about our club and people.
Go Hawks…….
Grant DENNISON
President
Monbulk Football Netball Club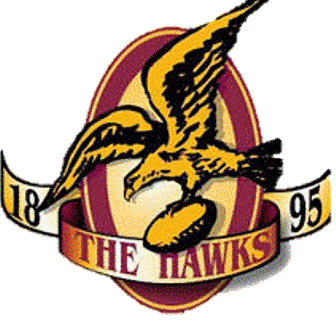 Membership options can be found here; 2021 Memberships