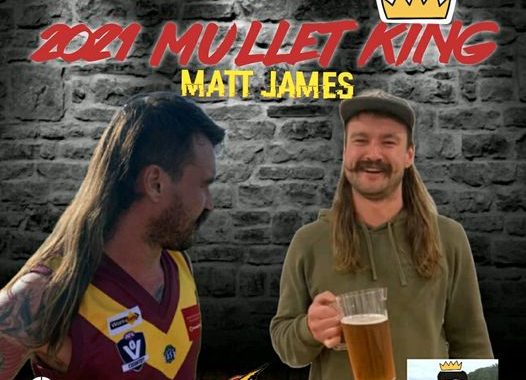 Valley Vicious Mullet King
The Giant Killer Matt James from the Monbulk Senior Football Netball Club has done the unthinkable and come from 5th finalist to take home the Crown and win the Valley Vicious 2021 Mullet King Grand Final with 1601
likes beating a very gallant Dean Smith 1427
Gembrook Cockatoo Football Netball Club congratulations to both these legends for providing us with a bit of fun during lockdown….
You will see both these fellas running around in the Big V in the Valley Vicious Rett Syndrome Awareness Cup next year..
Matty James you are the 2021 Valley Vicious Mullet King wear this honour with pride and your Valley Vicious Mullet King stubby holder is now in production and will be available for the Vicious fans in the next few weeks……
Thank you to all the Valley Vicious Mullet King entrants and to everyone who got around this great competition….
Get Vicious or die trying…….
https://www.facebook.com/Valleyvicious