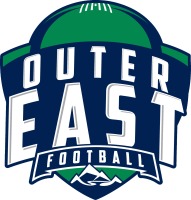 Please find attached a new By-law regarding spectator behaviour, that will be introduced effective immediately.
This By-Law has been introduced to ensure that all visitors and spectators at AFL Outer East games adhere to the codes of conduct outlined at all grounds at point of entry. The AFL Outer East has had limited capability to deal with serious infractions by spectators under our current by-laws and policies. This  provides greater ability for both league staff and the commission to manage serious off field incidents in a timely and effective manner.
This By-law offers further support for clubs in dealing with member behaviour and supports clubs in managing serious matters that occur at times around the league. This by-law places responsibility on spectators to adhere to the same standards and expectations of players, officials and umpires.
Item 2 outlines acts of misconduct that are detrimental to the best interest of AFL Outer East. Examples of this include but are not exclusive to
Illegal activity being undertaken at a venue during playing hours (e.g. Drug taking)
Melees or fights in the crowd
Significant vilification matters
Offensive conduct (such as nudity)
Please note: This by-law is designed for serious and major infractions and/or spectators whose conduct is consistently against the conduct outlined at entry. All spectators and club members have the right of appeal, which is outlined. All appeal processes following the matter being heard by the independent league tribunal will be consistent with the current process for all tribunal matters.
It is important clubs outline these changes to all club members. This policy applies to all AFL Outer East, fixtures, including juniors, netball and veterans.
Should you wish to discuss this matter  further, please contact the league office on 9735 5448
Please see the following link for the latest AFL Outer East Spectator By-Law
Football: https://www.monbulkfnc.com.au/spectator-by-law/
Netball: https://www.monbulkfnc.com.au/spectator-by-law/