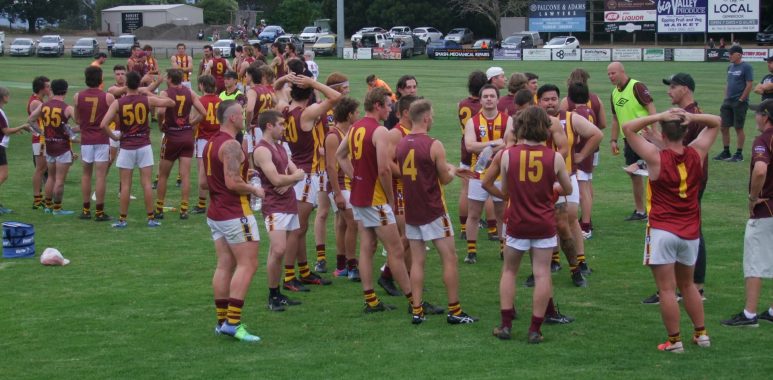 Practice Match # 1 vs Gembrook
The Monbulk senior footballers have made their first assault on season 2022 with a practice match against Gembrook-Cockatoo at Gembrook this evening.
The game was played over 5 terms with mixed teams of seniors and reserves for the first 3 terms while for the last 2 Monbulk fielded their Under 19 team against a mixed senior team from Gembrook as the Brookers won't be fielding an U19s side this year. Both sides were missing quite a few players, particularly through cricket commitments. After the first three periods Monbulk had more of the possession and showed good play around the ball, linking up well to deliver it to their forwards consistently.
The scores, although hardly relevant in a game like this, then stood at Monbulk 5.7.37 to Gembrook's 1.6.12.The Under 19s then came on and showed a willingness to take the game on and teamed up well to produce some exciting passages of play. They will be a very good side to watch in 2022. Final scores were Monbulk 7.10.52 d Gembrook 7.9.51.
Monbulk has two more practice matches planned against Kilcunda-Bass (away) on Saturday March 19 and a return match with Gembrook at home on Thursday evening March 31.
#GH