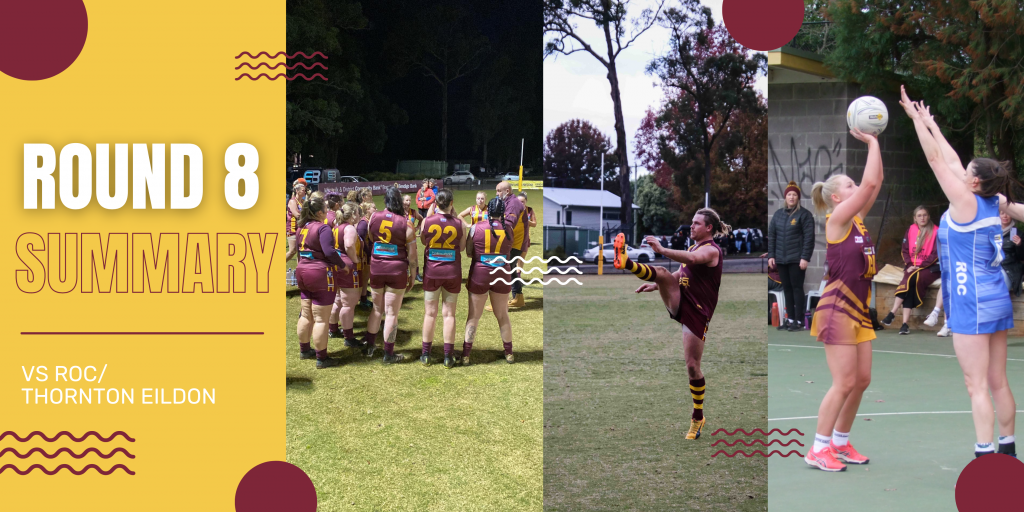 Hawks cull Kangaroos 🦅
Outer East Premier Division Round 8

Officer is one of Monbulk's recent rivals since the YVMDFL and South-East Leagues combined in 2019. The corresponding fixture last year had Officer leading by 2 goals into time-on in the last term before Monbulk kicked 3 late goals to snatch a thrilling 6 point win. Both clubs have shared similar ladder positions over the last few years with the Hawks, however, having won four of their five encounters leading into Saturday's match.
FOOTBALL 🏉 🏉 🏉
Seniors 🏉
After Monbulk had lost their opening three home fixtures this year, the players steeled themselves for a hard, consistent and relentless onslaught to control the game from the outset. As the guests attending the President's Lunch watched on, the Hawks put on a four quarter clinic with fierce pressure at every turn. Kicking six, seven, five and five goals across the four quarters it was Monbulk's best four quarter performance of the year. Monbulk forced themselves to a 129 point win and equal fourth on the ladder with 13 different goalkickers on the day. Officer battled on gallantly but were never allowed much freedom of movement as Monbulk's mosquito brigade dominated and swooped onto every contest.

Monbulk 23.18.156 def Officer 4.3.27
Best: Benjamin Grimes, Kai Linde, Mitchell Dekker, Ryan Gilbert, Mackay Bateson, Thomas Taylor
Goals: Taylor Joyce 5, Lochlan Beecroft 2, Glenn Strachan 2, Nicholas Wall 2, Mackay Bateson 2, Thomas Taylor 2, Steven Oates 2, Kai Linde 1, Bailey Rutherford 1, Harry Fleming 1, Max Thornton 1, Benjamin Grimes 1, Ben Hughson 1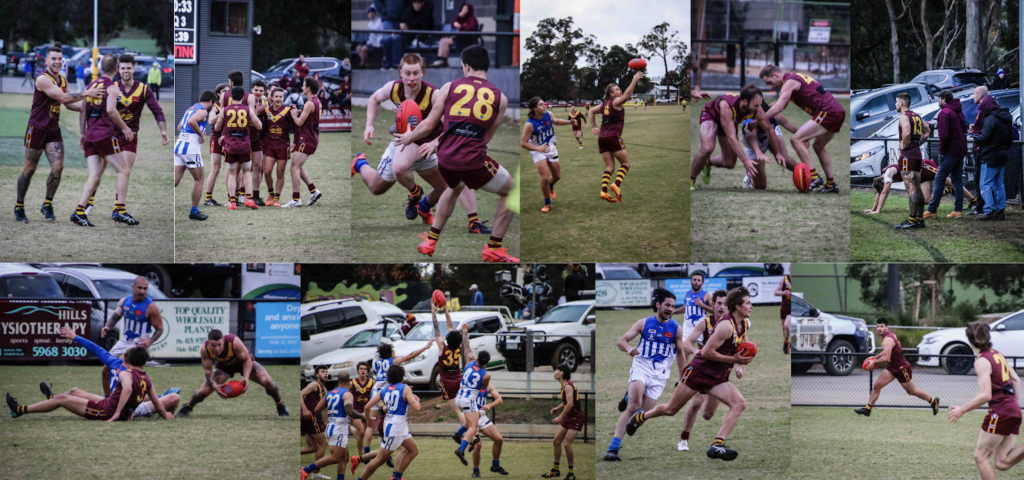 Reserves 🏉
The Monbulk Reserves have battled for numbers this year and have had many fill-ins to help make up the team. They have already used 44 different players with only four of those having played every game this season. This lack of continuity has affected the ability to play with any sort of cohesion but consistent training numbers give hope for a more settled future. Officer started full of run in the first half but the Monbulk side had much the better of the second half with nine scoring shots to three but inaccuracy prevented them from being able to close the gap. Veteran Shane Van Seters played his 299th senior/reserves game and will get to a cherished 300th (plus Club and League Life Membership) in his next appearance for the Hawks, although that will be delayed due to a mid-season holiday.

Monbulk 3.10.28 def by Officer 8.4.52
Best: Josh Rak, Tyren Utting, Lewis Oliver, Dylan Goldberg, Matthew James, Mark Flynn
Goals: Jayden Mauchline 1, Dale Ross 1, Shane Van Seters 1
Under 19's 🏉
The Under 19s competition has various struggles with numbers for many teams. To ensure matches can proceed a minimum of just 12 players constitute a team and both sides will field the same amount. With Officer having just 14 this week, Monbulk matched that number on the field, despite having gotten permits for five Under 17s at the last minute which allowed the Hawks a bench of that number. Monbulk controlled the play but wayward shots at goal kept the Kangaroos within striking range in the first half despite barely any forward fifty entries. Scoring improved in the second half, even if accuracy didn't in the windy conditions, as the young Monbulk side scored a comfortable 55 point victory and outright fourth on the ladder.

Monbulk 12.17.89 def Officer 5.4.34
Best: Ziggy Hatherley, Lachlan Smith, Tully Ford, Riley Finlay, Gary Ross, Liam Lourey
Goals: Ziggy Hatherley 4, Lachlan Smith 3, Gary Ross 2, Noah Rutherford 1, Riley Finlay 1, Zeke Charlton 1
Women's 🏉
For the senior Women's game against Thornton-Eildon in the evening, the chilly June day added showers at half time of their match. Monbulk held a lead for the first three quarters but succumbed in the final term when Thornton added three quick goals and held on in the dying stages.
A special mention to Thornton-Eildon as we felt they are what this competition is about. You are kind, have an amazing sportsmanship and we commend you!

Monbulk 6.9.45 def by Thornton-Eildon 8.4.52
Best: Molly Horne, Indy Bakker, Laura Gillard, Stephanie King, Grace Emmett, Emily McKay
Goals: Kathryn Gow 2, Emily McKay 2, Calida Borrett 1, Laura Gillard 1

NETBALL 🏐 🏐 🏐
A Grade 🏐
In Netball, Monbulk and ROC (Rythdale Officer Cardinia) have had some titanic struggles over the last few years and today's meeting was no different. The seventh placed Hawks took on the equal second ROC and it was to be a strong second term that established the game-breaking difference for Monbulk as they eventually ran out winners by an impressive 8 goals.

Monbulk 46 def ROC 38
Best: Paige Whitworth, Tiana Mancarella, Nicole Macdowell
Goals: Tarnee Adams 24, Stephanie Puopolo 22

B Grade 🏐
The B Grade match pitted the second placed Monbulk against third placed ROC in a potential finals preview. In a game where both sides showed great passages of play, it was Monbulk who emerged victorious by three goals and entrenched themselves in second place, now being a game clear.

Monbulk 39 def ROC 36
Best: Siobhan Munday, Fleur de Wit, Alice McCormick
Goals: Iris de Wit 25, Dayna Walsham 14
C Grade 🏐
C Grade was a match that could have gone either way as both teams competed all game. Down by 6 at three quarter time however fought back to only 2 goals, with time just not on their side.

Monbulk 27 def by ROC 29
Best: Sammy Beecroft, Lisa Boyle, Rihanna Kelly
Goals: Chloe Schmidtke 14, Jamie Sands 13
Next weekend we have a bye to enjoy the long weekend! 🦅
Following this Men's Football and Netball take on Pakenham, whilst our Women's Footballers face Belgrave! 🦅