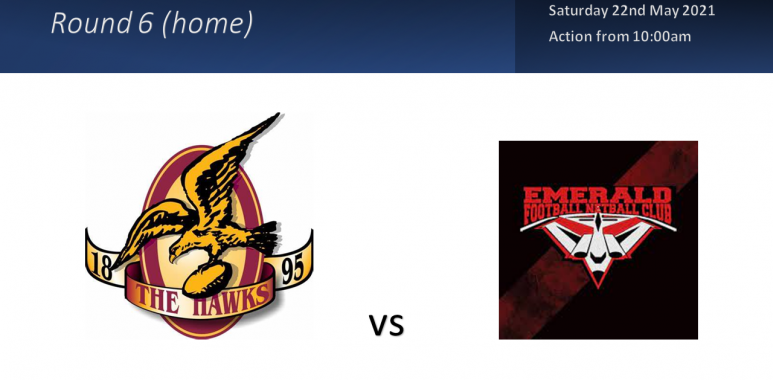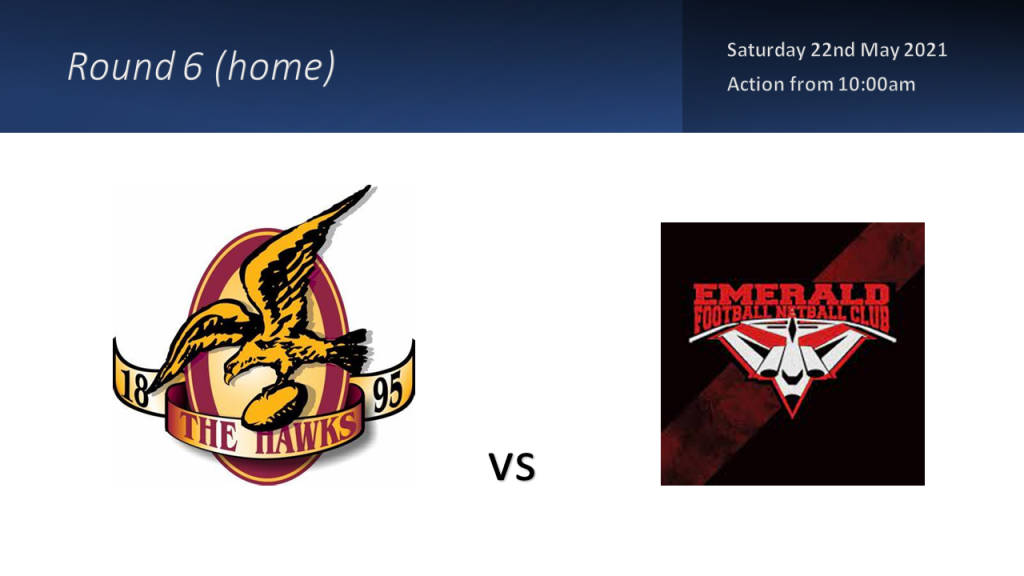 Round 6 saw the Hawks play at home and we were rewarded with an amazing autumn day to watch some great footy and netball.
The day started with our Under 19's who played Wandin FC and put on a brilliant display of football to record their first win for the 2021 season. Monbulk 7.18 -60 def. Wandin 4.4-28.
The Reserves tried their hardest, however low on numbers due to recent injuries, we simply did not have the legs against a quality Emerald outfit. Monbulk 3.1-19 def. by Emerald 11.8-74.
Senior men kept their unbeaten run going and put on another great display of team footy. Taylor Joyce continued his great form in front of goal and kicked 5 majors (taking his season tally to 27) well done Taylor. Monbulk 13.7-85 def. Emerald 6.5-41.
Senior women's footy was played against Pakenham and we were really proud of the girls performance, their intensity stepped up a level from previous weeks and too only go down by 5 pts was an awesome effort (Pakenham beat us by 49pts in Round 1) Monbulk 2.2-14 def. by Pakenham 2.7-19.
Our netballers came into the round knowing that it would be a tough task playing such a quality side in Emerald and they put on a brave performance across all 4 grades.
A Grade: Monbulk 45 def. by Emerald 62 B Grade: Monbulk 39 – def. Emerald 35 C Grade: Monbulk 29 def. by Emerald 31 D Grade: Monbulk 13 def. by Emerald 39.