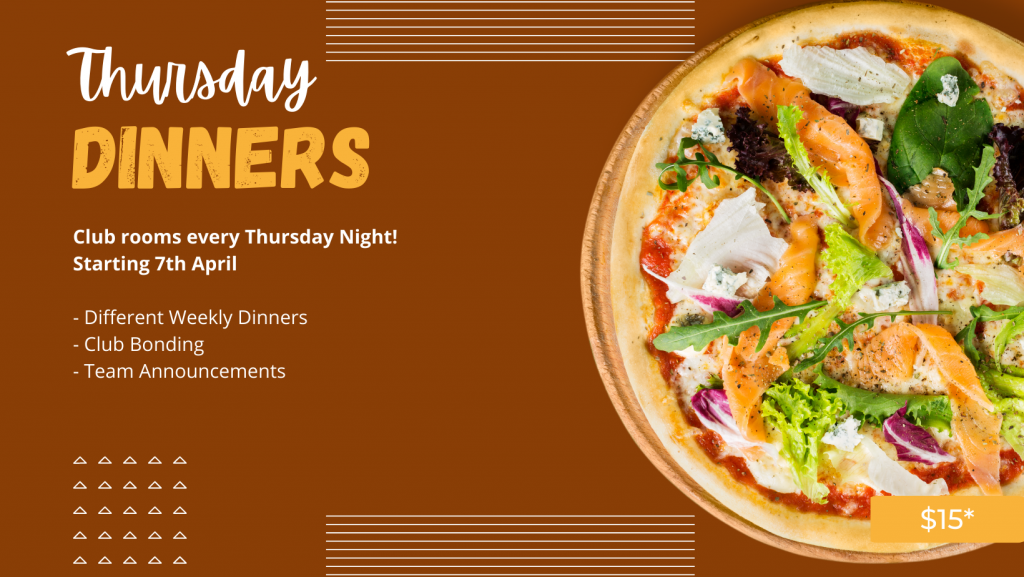 Thursday Night Dinners at the Club are BACK!
Starting from this Thursday the 7th of April 😍
The dinners provide a great opportunity for all teams to mingle, receive club updates, hear team announcements and of course eat yummy food!
Meals will be $15 with the exception of Under 19s being $10.
All players, supporters, sponsors, community members welcome!
We would like to also take this opportunity to thank Karen and Kim for their work in advance ☺️