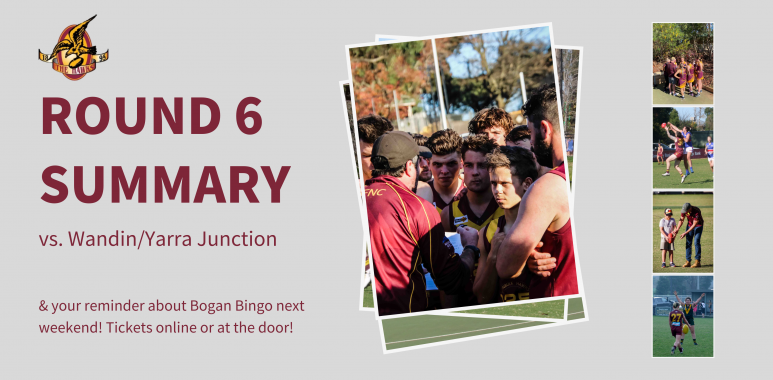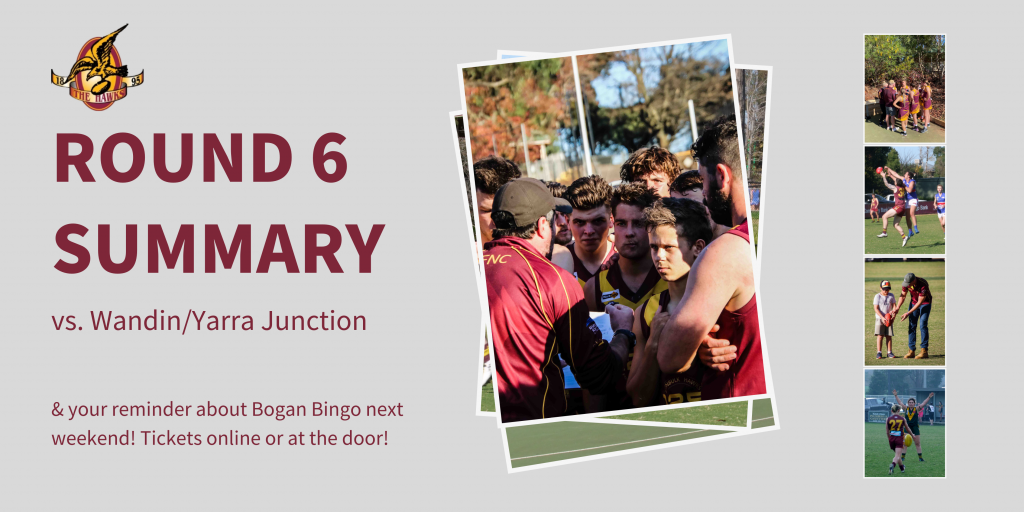 Outer East Football Netball League Round 6 vs. Wandin/Yarra Junction
FOOTBALL 🏉 🏉 🏉
Seniors 🏉
Monbulk returned to the nest for their Round 6 matches of Outer East Premier Division. Election day saw the ground bathed in sunshine as the Hawks and Bulldogs vied for a spot in the Top 5. The first quarter went to plan as the Hawks found avenues to goal and established a handy 21 point break at the first change. By half time they had missed a few gettable chances but still maintained a 17 point lead at the long break. In the second half Wandin found a way around Monbulk's structures to boot 9 goals to 3 and emerge with a 20 point victory. Wandin continued their good recent record against the Hawks by notching their 13th successive win against them since 2013. Monbulk now have the unusual record of winning all their away games and losing all their home encounters and, if nothing else, will hope that continues this week as they travel to Upwey as they find themselves a game out of the Five.

Monbulk 8.11.59 def by Wandin 12.7.79
Best: Jayden Joyce, Pat Barge, Joshua Spencer, Cameron Griffiths, Lochlan Beecroft, Thomas Taylor
Goals: Taylor Joyce 4, Ashley Beck 1, Lochlan Beecroft 1, Hayden Finlay 1, Max Thornton 1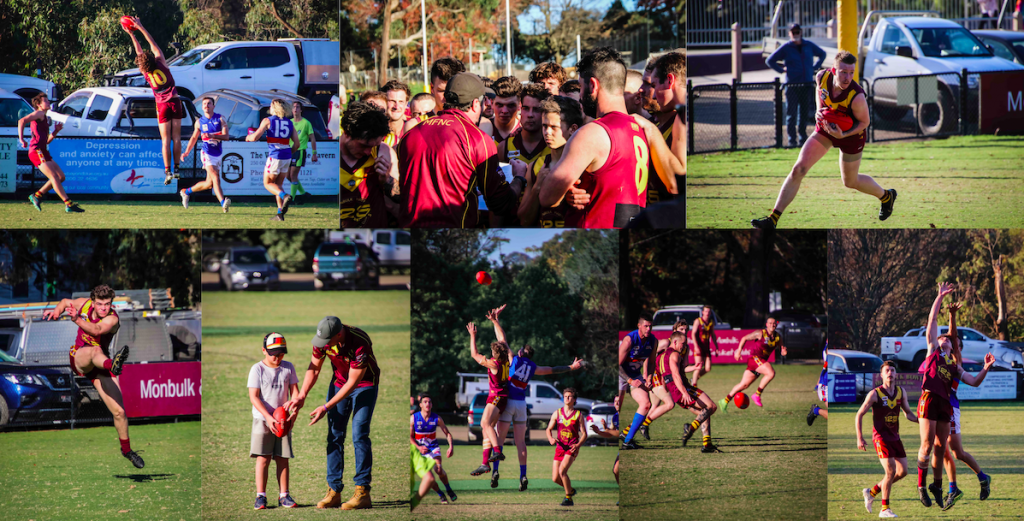 Reserves 🏉
The Monbulk Reserves were bolstered by 5 Under 19s due to that side having a bye this week. Coming into the game being winless, after several one-sided matches, the Hawks applied pressure all day and produced a result that will lift the side as they held on in a nail biter by 3 points.

Monbulk 6.6.42 def Wandin 5.9.39
Best: Matthew James, Mitchell Veit, Riley Finlay, Shane Van Seters, Ryan Gilbert, Lewis Oliver
Goals: Kieren Galloway 2, Tom Trezise 1, Matthew James 1, Dale Ross 1, Ryan Gilbert 1
Under 19's 🏉
Had a bye in Round 6!
Women's Football 🏉
The Women's team showed many glimpses of cohesive play and had a fair share of the ball but were often under duress in their defensive half.
Monbulk 0.0.0 def by Yarra Junction 6.6.42
Best: Yanessa Hancock-Wolfe, Maddison Dodd, Shania Turner, Simone Beattie, Isabella Andueza

NETBALL 🏐
A Grade 🏐
In the A Grade netball, as with the senior football, Wandin have been a nemesis of Monbulk's for over a decade as the Hawks had not been able to register a win against the Bulldogs since 2010. The game was hotly contested and it was only a break that Wandin managed to establish in the second quarter that ultimately proved the difference between the two sides.
Monbulk 34 def by Wandin 41
Best: Georgia Himmelreich, Stephanie Puopolo, Chloe Heppell
Goals: Tarnee Adams 18, Stephanie Puopolo 16
B Grade 🏐
Monbulk's B Grade team have been the best performing side at the club as the season concluded the first third of the home and away fixtures. Facing fellow finals aspirants Wandin resulted in another win to the Hawks who found themselves equal second after a commanding 13 goal win.

Monbulk 39 def Wandin 26
Best: Elizabeth Cutting, Fleur de Wit, Alice McCormick
Goals: Iris de Wit 29, Olivia Crook 10
C Grade 🏐
In C Grade it was great to see the return of Sammy Beecroft after missing 3 years due several knee reconstructions from her junior football days. Unfortunately the girls didn't make the most of their scoring opportunities against the third placed Wandin side.

Monbulk 13 def by Wandin 39
Best: Sammy Beecroft, Katrina Wragg, Courtney Witt
Goals: Jenna Schnehage 7, Jorja Wragg 5, Tasha Selby 1
Next week all teams face Upwey Tecoma FNC at Upwey!
Thank-you to all Gold Club members that attended the Gold Club Exclusive Event on Saturday – we hope you had a great time 🥳 If you would like to become a Gold Club Member please contact Mick on 0438 610 288!
Also reminder about Bogan Bingo THIS weekend! 😎
$25 per person, tickets here – https://monbulkhawksfnc.square.site/product/bogan-bingo/100