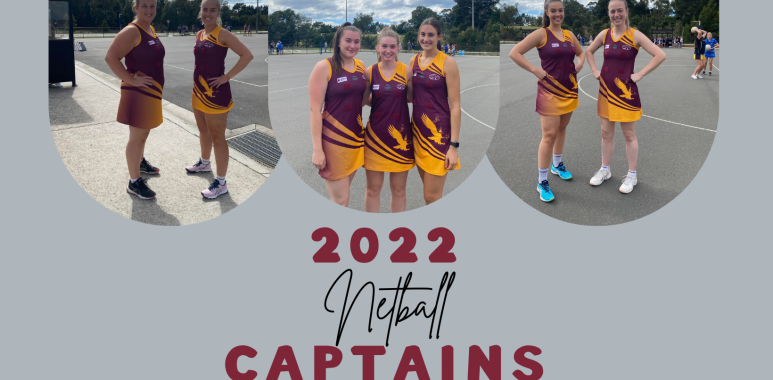 Netball Leadership Squad 2022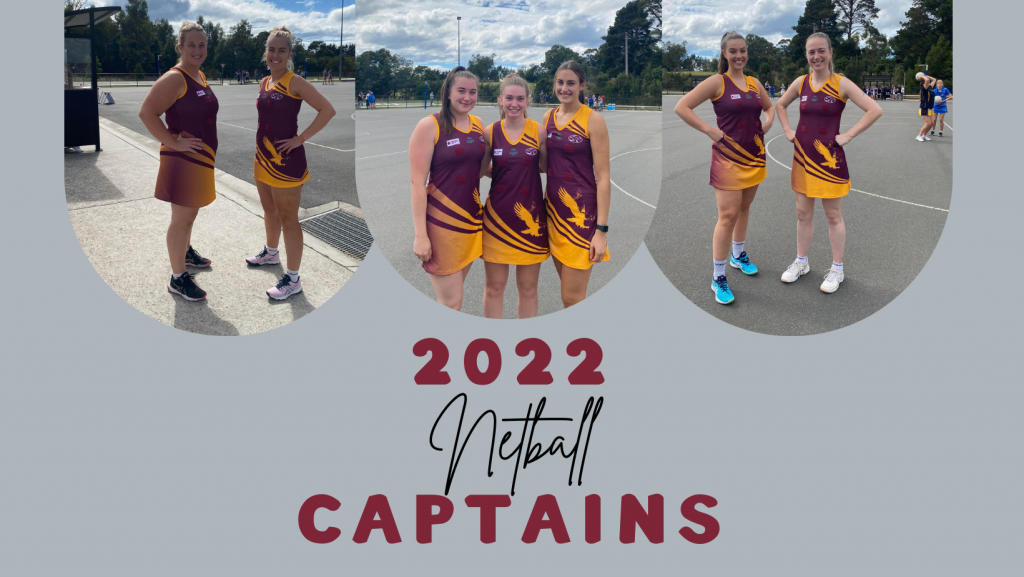 Introducing your Netball Leadership Squad for 2022!

A grade
Co-Captain: Paige Whitworth
Paige is a fierce competitor on court with a strong supportive voice! Paige has an impressive playing record including previously winning the leagues A grade best and fairest, being awarded grand finalist MVP, along with multiple Monbulk FNC best and fairest. Paige is a 4th generation player with 6 seasons at Monbulk FNC, following playing at Monbulk Junior Netball Club for 7 years 🤩
Co-Captain: Nicole Macdowell
Nicole joined Monbulk FNC when her older sister became head coach in 2017! Luckily for Monbulk FNC Nicole has stuck around for the last 5 years, being a pivotal part in developing a positive club culture and providing netball development to all junior players. Nicole was the 2021 A grade best and fairest & has stepped away from coaching this year to focus on her netball, in which we can't wait to see her blossom!
Vice Captain: Tiana Mancarella
Tiana is a ray of sunshine and brings so much joy to the netball group! Tiana has developed strong leadership skills and her confidence has grown in public speaking over the last few years! Tiana is someone who will be at every Monbulk FNC event, providing a helping hand! Tiana played 7 years at the Monbulk Junior Netball Club and we have been lucky to have her for the 6 years at Monbulk FNC! ☀️
B Grade
Captain: Bonnie O'Dowd
Bonnie is well known around Monbulk FNC as one of our Vice Presidents, however she is so much more – an all rounder on the court, a dedicated leader, compassionate person! Bonnie bring so much positivity to the netball environment and we are very lucky to have her! Bonnie has played at Monbulk FNC since she was 16, taking a couple of seasons for her babies, making 2022 her 11th season! 🏐
Vice Captain: Iris de Wit
Iris is one of our many players who has transitioned from her 6 years at Monbulk Junior Netball club to Monbulk FNC were she has played for another 6 years! Iris is an approachable leader, has strong relationships with the wider netball squad and shown commitment to continuously improving her game!
C Grade
Captain: Tasha Selby
Tasha is known for her support on and off the court, to not only our netball players but all females at Monbulk FNC! Tasha was brought into the club through her husband & joined the netball community 4 years ago making a big impact from the get go! 🤩
Vice Captain: Jamie Sands
Jamie is one of our superstar shooters who provides lots of senior experience and support to our young players. Jamie played her junior netball at the Monbulk Junior Club & has been at the Monbulk FNC since 2005 ⭐️