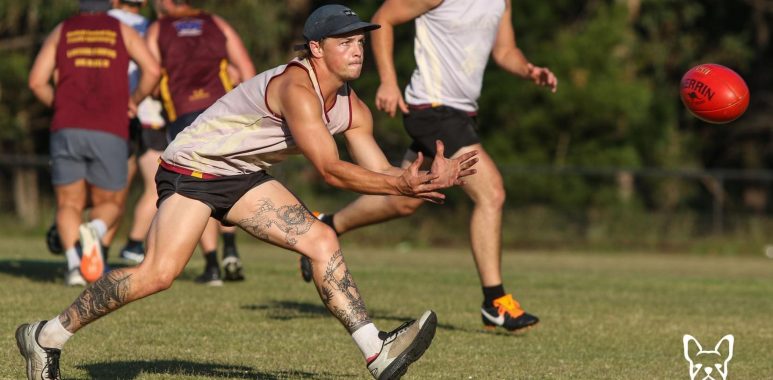 Pre-Season Training "Heats Up"
With the 2021 season fast approaching, the Senior Mens squad have been hard at it training of late. There have been really good numbers showing up each week (until COVID shut us down AGAIN!!) and we are all hoping that the current COVID situation is under control soon and we can all get back to it.
We are all looking forward to the 2021 Season and hope that the season will commence on time against Officer at Home on Saturday 17th April 2021.
Until then, please take care and we will see you all soon.
Images courtesy of Frankie Photography/Game Changer.