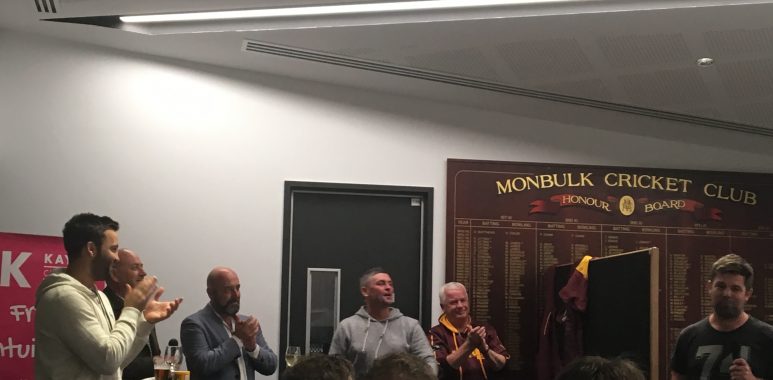 Vin Dunstan collects MFNC Life Membership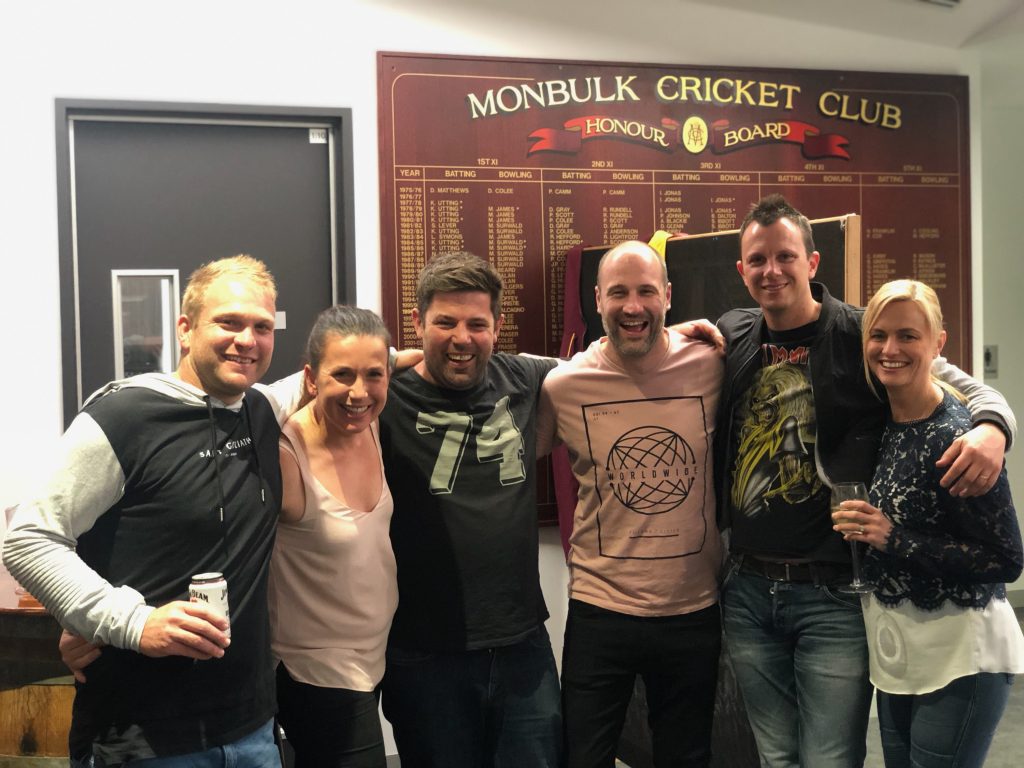 💥🦅 A special mention to Vin Dunstan who received his Monbulk Senior Football Club Life Membership on Saturday night.
📢 Ex Geelong Star Jimmy Bartel had the privilege of announcing the following to the packed crowd.
Vin's bio;
Played 1995-2016 – 273 games
247 Senior games 155 Senior goals
25 Reserves games 9 Reserves goals
1 Under 18's game
Joined Monbulk in 1995 as a 17 year old and went straight into senior team while also being on Eastern Ranges list.
Won Senior B&F 4 times (equal club record) – 1997, 1998, 2007 and 2008 – 2 B&F's in premiership years
Won 1st Div YVMDFL Senior B&F in 2007
Captain 2005-2008, including the 2005-06 premierships.
Member of 4 premiership sides 1997, 1998, 2005, 2006.
regular Interleague representative. Coached Interleague U18's
Coached Monbulk U18's 2 years including the 2009 premiership.
Coached Monbulk Reserves 2016.
YVMDFL Life Member
A hard working midfielder with great skills at extracting the ball from tight situations.
1999-2002 played with Bayswater as his father was involved there and he captained that club.
2013-2014 playing coach with Seville which he took to Grand Finals.
Returned to Monbulk to help out the reserves in his last 2 playing seasons as his work commitments meant he was no longer able to play seniors.
Oh behalf of all of us at the MFNC, well done Vinnie!!
Also, a big thanks to our special guests – Bruce Eva, Darren Lehmann, and Jimmy Bartel, they got the whole room up and about and shared some great stories which were thoroughly enjoyed by us all.
#GH 🦅